Steve Wynn Says Campaign To Ban Online Poker Is Similar To Prohibition
There has been much made over Billionaire and Las Vegas Sands owner Sheldon Adelson's anti-online gambling campaign with a number of groups and key individuals expressing their views on this stance.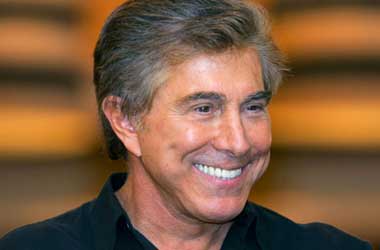 Now, Steve Wynn has come forward and share his opinion about the state of online gambling in the US and on New Jersey's decision to legalize online gambling.
Wynn was of the opinion that New Jersey's decision to legalize online gambling may not have a big impact on Congress and hence there is unlikely to be a huge push to pass a federal bill that will announce the legalization of online poker in the U.S
LAS VEGAS — Wynn Resorts, Limited Chairman Steve Wynn said Monday he's undecided whether New Jersey's decision to legalize online gaming will have a major impact on efforts in Congress to pass any federal legislation legalizing online poker.
When asked about where he stood with regards to Sheldon Adelson's anti-online gambling campaign, Wynn said that it was important to weight both sides of the argument. According to Wynn, Adelson's concern that there is insufficient measures in place to control online gaming is a view shared by a number of key individuals.
Steve Wynn preferred to take a neutral stance on the online gaming issue when asked about whether he agreed with Adelson's views on online gaming. Wynn said

I'm not sure as I stand here where online gaming is going. Within the state of New Jersey it's legal. Its status in America is much in doubt. On the other hand, playing poker is America, and outlawing poker is like the Volstead Act where they outlawed beer.
The concern with online gaming is that white you can say it is illegal, people are still going to play. Based on a recent survey conducted by H2 Gambling Capital, the results were alarming as it showed that the illegal online gambling industry was responsible for generating as much as $2.6 billion last year in the United States and none of it brought any benefit to the nation.
Wynn went on to say that

I think it's questionable whether Sheldon will be able to stop it, which is not to say he is wrong. I just think this sort of thing has a life of its own. I'm neither a proponent nor opponent of it. I'm an observer of this process and the chairman of a publicly traded company that is required to pay attention to such things.
Categories:
Poker News
Posted on: 10th December 2013 by: njpokersites.net